"Finally, my schedule is clear!"
You rejoice as you decide to plan your weekend. The week happened to be absolutely amazing, and besides a few trivial matters here and there, it seems as though everything has been working seamlessly at your short-term rental property.
Before wrapping things up for the evening, you check your email one last time only to be greeted by a last minute booking. Instantly, you begin to question yourself.
"Should I try to accommodate these guests? I wasn't anticipating this! Can I prepare in time?"
Of course, you are well aware that the quality of your service cannot go lacking simply because your potential guest decided to book at the last minute. Here is a brief guide on how to prepare your short-term rental for last minute bookings.
Intro to Last Minute Bookings
What Do Last Minute Bookers Typically Want?
The first step to preparing your short-term rental for last minute bookings is to think similarly as your potential guest. What do you think they will expect from their stay at your property?
People who opt to book their stay at the last minute have usually either waited until they can receive the best deal for their flight, or they are simply impulsive. People who enjoy planning their vacation at the spur of the moment will need a means to do so. Because of this, you will want to make sure that you offer a strong WiFi signal.
Last minute bookers usually don't have a feel for the local flora and fauna. They can be unsure of the activities they wish to participate in or the places they want to dine. Make sure your potential guests know that you are well-versed on local happenings and can assist them with planning the best experience possible.
Keep in mind that because of the fact that the booking occurred at the last minute, your guests may arrive super late at night or early in the morning. Make sure that your check-in/check-out times can accommodate their particular stay. You may even decide to have them check in using an automated process.
Make Sure Your Short-Term Rental Property Website is Navigable
In most cases, last minute bookers use their mobile phones for booking accommodations. Because of this, you want to be sure that the website for your short-term rental property is designed for ease of use on mobile gadgets, such as smartphones and tablets.
If it takes a potential guest too long to load your homepage, or it is too much of a hassle to get to the end result, chances are they will leave your site and attempt to find another site that saves them the time and the headache.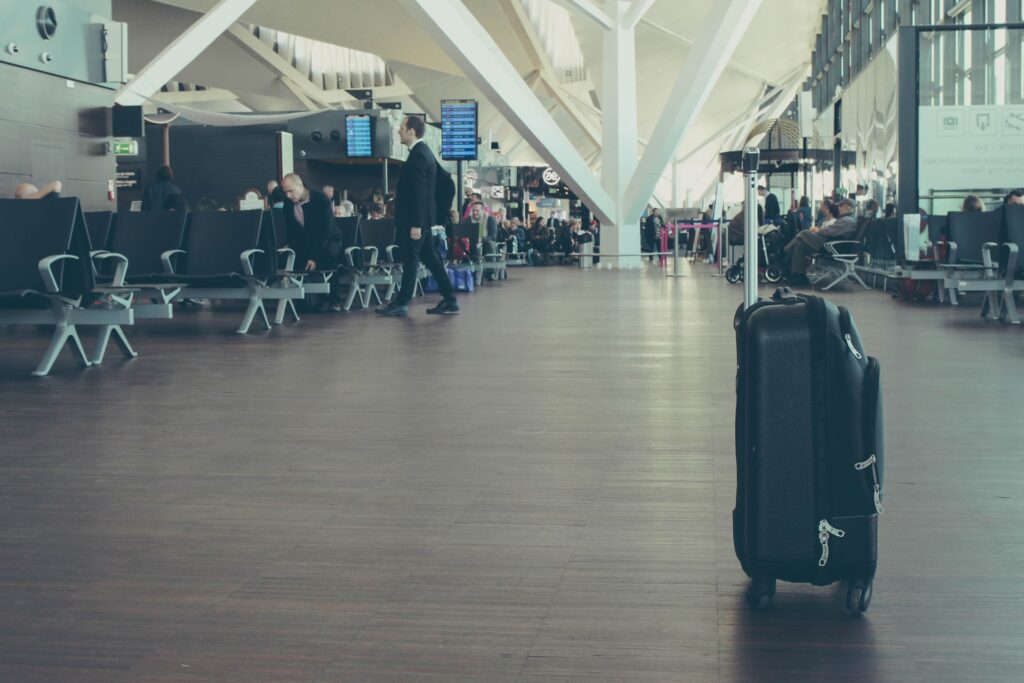 Be One Step Ahead to Prepare for Last Minute Bookings
Make Sure Your Short-Term Rental Property is Prepared Daily
By keeping your short-term rental property neat and tidy, you can ensure that you are operating ahead of schedule. Instead of procrastinating and waiting to clean your property before new guests check-in, get into the habit of cleaning right when guests check-out.
Because you are responsible for changing bedsheets, replacing old towels with fresh ones, and other typical decluttering duties, on top of deep cleaning the bedrooms, kitchen, and bathrooms, giving yourself ample time to do so reduces stress and difficulty. This also gives you time to do a simple touch-up before new guests arrive rather than scrambling to clean the entire property.
Keep Availability and Rates Up-to-Date
Seasons are important when using dynamic rates. To ensure that last minute bookers pay the correct price, you are responsible for making sure that your rates are current.
Also, remember that your availability calendar must be updated across all listing platforms. The last issue you need is a double booking!
Keep Extra Copies of Your Handouts Available
Many short-term rental property owners provide their guests with informative pamphlets or other similar pieces of material. Be sure to have extras available ahead of time so that you are not frantically trying to do so before your guests arrive.
You may also leave instructions or rules for guests in your property. Be sure that each set of guests is greeted by fresh copies. After all, if your guests are subjected to dirty paperwork with crumpled edges, you may leave them with the wrong impression.
Organization is Essential for Successful Last Minute Bookings
Be Mindful of Your First Impression
When preparing your short-term rental property for last minute bookings, think of the image you are projecting to your guests. Upon arrival, will your guests be satisfied with cleanliness? Will they feel comfortable and welcomed? Ask yourself these questions before each arrival to ensure readiness.

Clean Most Frequently Used Items & Areas First
Master bedroom. Living room. Kitchen.
These are the areas that your potential guests will spend most of their time. Pay extra attention to detail in these areas. Be sure that dishes and utensils are prepared and the fridge is empty and clean. Extra touches, such as fresh flowers or welcoming, calming scents, are encouraged.
Take extra care of bedwear, and if it has been stored for quite some time, be sure that it smells fresh. After you have thoroughly cleaned your entire property, be sure to open the doors and windows to let a little fresh air in.
Restock Your Extras
Not only should you be focused on restocking your essential items for new guests, such as toilet paper and extra towels, remember to consider everything your guests use.
For example – do you have a coffee pot? Be sure to provide coffee and the necessary condiments. The best method for ensuring that you remember everything is to picture yourself as a guest.
Try recreating the scenarios your guests will be in. Consider toiletry and other similarly useful items. Restocking your extras ahead of time will keep you from forgetting items, and if you do, you will have ample time to retrieve them.
Summary
Preparing your short-term rental property for last minute bookings will eliminate stressful situations and ensure that you no longer have to miss lucrative opportunities due to unpreparedness.
By keeping your property clean and welcoming at all times, your last minute bookers will undoubtedly share the same positive sentiments as guests who book in advance. Begin implementing these steps so that you will never have to turn down a last minute booking again.